Help your staff work smarter and not harder in 2022!
Give your employees the tools they need to build their remote work skills. Engaging in training early and often is critical to a hybrid or fully remote workforce's long-term success and sustainability.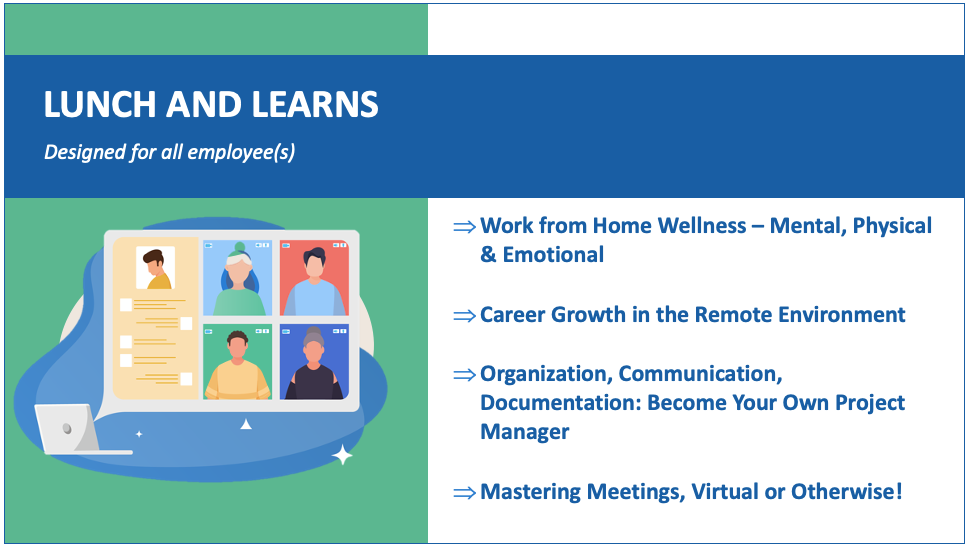 This 4-part series, open to staff members of every level, is dedicated to keeping remote workers engaged and informed of ways to work better while physically apart. These live, virtual, hour-long sessions introduce employees to important remote work concepts while providing actionable tips that they can implement immediately. We recommend offering one session per quarter in 2022, highlighting the following four topics: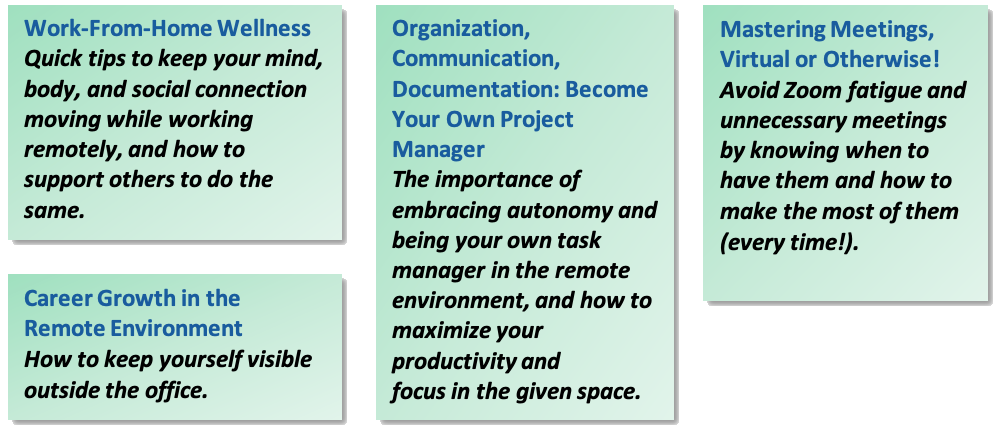 Each session is $2000.
Once purchased, we will schedule dates and times to conduct the trainings with you. (Note: sessions do not need to be conducted during lunch. We will work with you on times optimal for your workforce.)