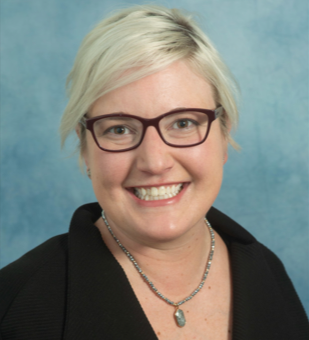 As a Project Manager and Business Analyst, Barb brings over 10 years of experience leading associations and credentialing organizations to success by championing technology projects of all sizes. Barb thrives on fostering strong relationships, lasting partnerships, and implementing quality solutions that stand the test of time.  She brings a positive go-getter attitude to each communication and enjoys empowering her non-technical clients to learn and become confident in using their new or existing technology platforms.
While serving as a Project Manager, Business Analyst, and Client Ambassador for Agilutions Consulting for 9 years, Barb managed many complex association management software (AMS) implementations for various associations and credentialing organizations. She also took the lead managing the long-term partnerships with their client portfolio, ensuring each client's project roadmap stayed in focus and smaller phased projects were executed seamlessly.
Barb also brings her passions for technology and team development to Achurch Consulting. She enjoys nothing more than a strategy session to plan a presentation or session engagement and loves collaborating on topics that resonate with the business process and technology trends in the community. She enjoys learning the qualities and implementing the AMS, LMS, EMS, and the other "MS" platforms available to organizations. Pairing the right technology with each client is something Barb is passionate about and a key reason she loves working at Achurch.
Outside of work, Barb enjoys international and domestic travel, fly fishing, gardening, entertaining in her former schoolhouse loft, and cooking dinner for friends and neighbors. Barb earned her Bachelor of Arts in Psychology from the College of Saint Benedict and her Bachelor of the Arts in Interior Design from The Art Institute of Colorado. She loves living in Denver, Colorado.