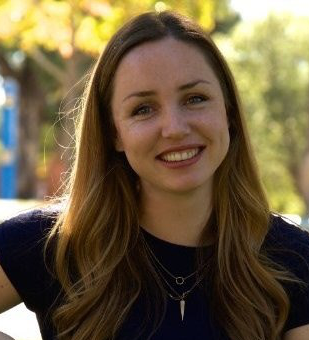 Kenna serves as the Virtual Workforce Consulting Module Designer & Project Director for Achurch. She is an experienced manager and curator of innovative learning experiences. Her professional background is rooted in program strategy and management, adult learning principles, eLearning and talent development.
As the Director of Talent and Training for the Global Cold Chain Alliance (GCCA), an international trade association, she managed education and training programs for association members and events. She successfully tailored those programs to a variety of audiences from entry level professionals to C-Suite executives. As a workplace and training consultant, Kenna assisted teams in rethinking how to best deliver content that will leave an impact for their employees and customers.
Kenna has a passion for helping teams build, adopt, and improve processes. Thereby making their workforces happier, more connected, and more productive in and out of the workplace. She supports clients by understanding the deep and specific needs of their team. She is adept at mapping out short and long-term solutions and provides deliverables from overall programmatic design to more granular learning solutions. A data technician, Kenna understands the needs and measurable growth of clients. She enjoys continuing to find new and creative ways to improve workflows and learning experiences.
Outside of Achurch, Kenna is a fitness and hiking enthusiast. She is a certified personal trainer through the National Academy of Sports Medicine and a certified TRX Suspension Trainer. She loves leading group fitness classes. Prior to becoming a full time consultant, Kenna was the Head Trainer for Orangetheory Fitness at the Wharf in Washington, D.C. She currently lives in San Luis Obispo, CA.