February I registered to attend a 3-day retreat for association professionals known as Association Charrette. The event provides an environment for colleague collaboration to openly examine actionable pathways for association industry success. While it sounded like a great idea, there was no predefined subject matter on the agenda. I'd never attended anything like that before and wasn't quite sure what to expect. I figured it couldn't hurt to check it out. I mean, the worst thing that could happen was I'd get to ride a horse. So, I took a chance and set course for a dude ranch in Texas.
More than Horseplay
As I embarked on this journey of uncertainty, I found myself feeling more comfortable fairly early on. Because only one person from any given association is allowed to attend, the majority of attendees were unfamiliar with one another. This came as somewhat of a relief. Our group consisted of approximately 25 strangers from all over the country. There were COOs, IT Directors, Membership Managers, and others that made for a very diversified collection of participants.
First, we divided into three groups, each tasked with brainstorming core association industry challenges. From obstacles to potential solutions, we explored our pain points in depth. We then shared these topic ideas with the other groups and took a vote on which three topics we felt were most important. The votes resulted in a weekend focused on association governance structure, culture, and staffing. Over the course of the next day and a half we contributed interactively, learned open-mindedly, and strategically created actionable outputs we wanted to bring back to the association community.
A Circle of Trust
While there was plenty of great food, fun activities, and relaxing down time, my most favorite part of this experience was something different. Although I initially worried about not knowing anyone, I later found that to be pretty awesome. I enjoyed being part of a group of unacquainted association executives who are so passionate about our industry. I quickly developed new relationships and gained a new inner circle of colleagues. I don't think there's a more welcoming industry to engage with. We are a very kumbaya, group hug type of open arms community and I'm proud to be part of that.
I think the connections that were made were best captured by the professional roper that was there. He stood on a table while we all stood closely together, and he actually "roped" us as if we were one unified body. That was pretty powerful symbolism, if you ask me.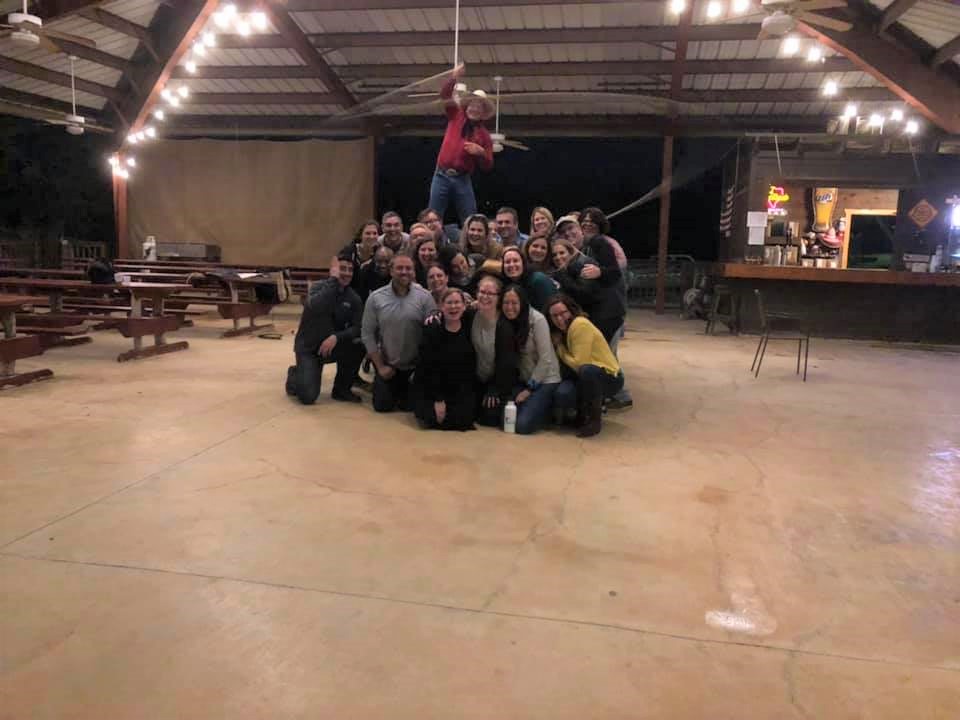 Content, Context and Connections
Association Charrette was an enriching association experience. We came together, thought outside of the box, and had an adventure like no other. I walked away with a strengthened level of awareness about what other association executives are really thinking and doing. I now have actionable outcomes to help me grow professionally. And of course, life-long friends.
I'd strongly recommend attending Association Charrette to anyone in our industry who wants to be involved in blazing the trail for a more successful association future. It may seem intimidating at first, but if you come in with courage and a focused mind, you'll find it is a very honest process that affords you a chance to peel back the onion and address the many layers that are there for exploration.
Association Charrette was first hosted in 2017 by creator Lowell Aplebaum, CAE, CPF. The next retreat is slated for early 2020, so keep it on your radar.