Hybrid Workforce Optimization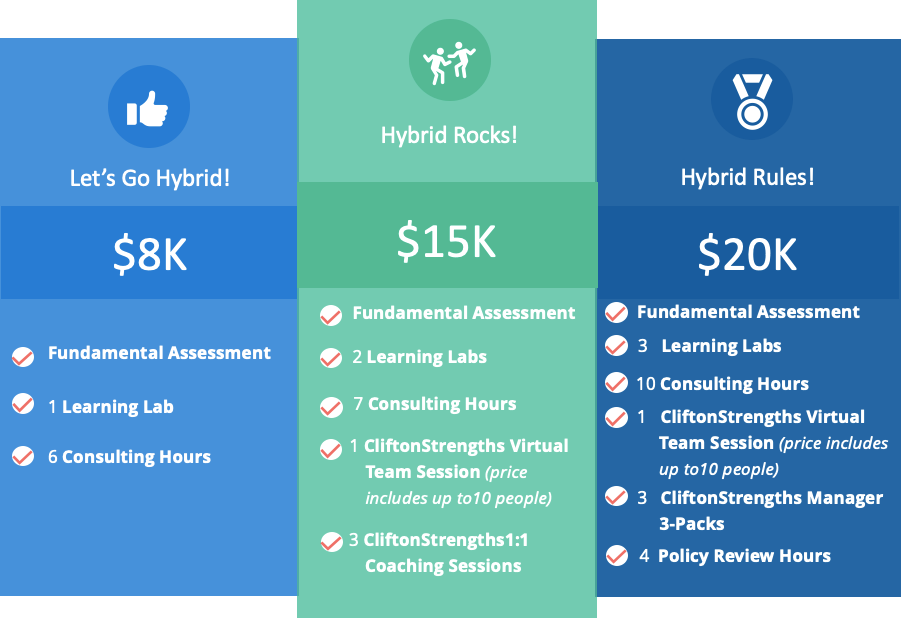 Successful organizations base their hybrid workforce decisions on deliberate, intentional reasoning. Your employees want to know the purpose for coming back into the office. Let us help you clarify the "why" behind your workforce model so you can use that data to guide your decisions.
We designed our Hybrid Workforce Optimization services to help you -
Understand what your employees want and need, and the current posture of your remote/hybrid workforce
Create equitable operating procedures and policies
Equip your employees with the basic skills to operate efficiently and effectively while remote
Coach your managers and employees to embrace their strengths as a connector in a distributed workplace
As an attendee of NFusion 2022, you will get 10% OFF the price of your chosen package.
Please complete the form below to be contacted by an Achurch representative to learn more and redeem your show special.