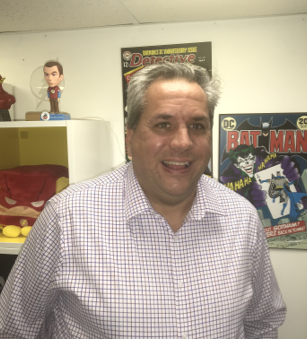 George Rears MBA, PMP, CSM
George is an experienced technology leader who optimizes businesses by creating environments that produce positive results. For over twenty years, he has leveraged his technology background to manage cross-functional teams by mentoring, coaching, and motivating others through mutual respect and trust. Possessing an MBA from Rutgers Business School, Project Management Professionals (PMP), and Certified Scrum Master (CSM) certifications allows George to manage in a traditional Waterfall methodology or Agile methodology effectively or lead in a blended environment. He uses his knowledge and experience to build strong teams that deliver consistently successful results.
Projects of note include implementing the first B2B and B2C internet e-commerce site and then managing the internet e-commerce organization through a site refresh several years later for the United States and Canada while at Oki Data Americas. During these implementations, he extended the site functionality via integrations, including integration to SAP R/3 for order placement, item availability, order status, and other third-party systems, including Taxware for sales tax and Melissa Data address verification.
At Association Headquarters, George directed a web team responsible for several mobile-friendly/ responsive design web site redesigns, including a website for a $6M certification organization of 50,000 members and a professional organization with over 1300 company memberships with an annual budget of $3M. In both cases, the refreshes focused on tighter integrations with their education partners (Blue Sky), communities (Higher Logic), and their AMS system (Association Anywhere) specifically for self-service and easy access to the member directory. The websites were hosted in the cloud via a third-party hosting solution. In addition, George worked with several AMS/CMS vendors to implement websites for associations with integrated AMS/CMS systems.
George has experience managing application development and technology infrastructure teams, personnel, projects, and operations. He works closely with clients on IT strategy, recommending and then implementing initiatives that help organizations operate more efficiently and effectively.