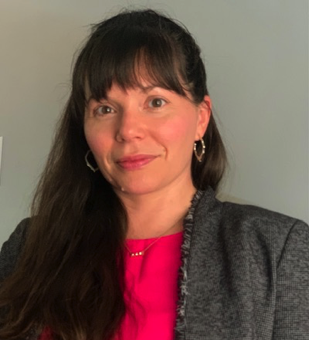 Maria A. Negron Kneib, Esq.
Maria is an experienced attorney who is a legal advisor working on remote workforce and other initiatives at Achurch Consulting. She enjoys finding creative solutions to client problems and uses the breadth of her experience to view situations from multiple angles to find the right approach for each client.
Maria began her career as a public defender in Philadelphia, where she learned the importance of crafting solutions tailored to each clients' unique facts and circumstances. She then returned to the DC area, where she assisted on a protracted case for a Fortune 50 company conducting due diligence, Spanish translation, and legal work. Most recently, Maria worked at the Manufacturers Alliance for Productivity and Innovation (MAPI). For five years, she assessed legal issues, identified best practices, and helped connect manufacturing executives to new frameworks and ideas to approach their most vexing problems. During her tenure, she worked with supply chain, risk management, human resources, safety, environmental, and sustainability executives on the multiple issues important to each. She was skilled at connecting the dots between industry trends and their potential application for executives and the manufacturing workplace.
Maria received her B.A. in English from the University of Michigan and her J.D. from George Washington University. She is a recent transplant to Colorado from the DC area. Outside of Achurch, you can find her chasing after her two young children, reading novels, hiking trails, and enjoying the bountiful Colorado sunshine.