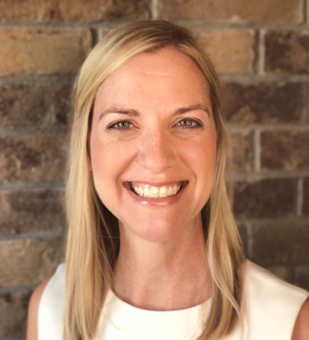 Mary has come to Achurch as a Project Manager and Business Analyst who is known as a team-oriented leader delivering purposeful projects on time and within budget. With over 10 years of experience, she has managed numerous types of engagements ranging from full scale platform implementations to curating a digital training program as a volunteer of a local nonprofit.
A lifelong technology enthusiast, Mary started her career in IT working for an insurance company creating a portal for customers to access their accounts and supporting documentation online. She then moved to a direct marketing association assisting the marketing department by concentrating on marketing software integrations and creating workflows to the website. It was there she honed her project management skills working with a variety of vendors.  
Mary's vendor and stakeholder experience became instrumental in her transition to MLS Administrator for the Greater Springfield Board of REALTORS® where she was hired to merge seven other REALTOR® associations' systems to form one regional MLS. She brought together all their data and implemented a cohesive system accessed by all parties. She also oversaw their complete transition from using a custom association management software (AMS) solution to implementing NetForum Pro. She worked on every part of the migration from researching all vendor options, presenting them to the board, deciding on the new platform, managing and implementing the data conversion, through to training staff on the new system. 
After completing that extensive project, Mary started working with a national technology consulting firm as a Project Manager for NetForum integrations and implementations. While there, she discovered other CRM platforms and started leading a variety of other projects including learning management system (LMS) integrations. Mary's thirst for IT knowledge has also led her toward completing four Salesforce certifications: Sales Cloud Consultant, Service Cloud Consultant, Nonprofit Cloud Consultant, and Salesforce Administrator.  
In a personal capacity, Mary has volunteered for the Junior League of Springfield for ten years and assisted them in their member portal training and data clean-up of Digital Cheetah. She earned her Bachelor of Science in Psychology from Missouri State University and currently resides in Springfield, MO with her husband and two children.