Remote

Workforce Consulting
At Achurch, we believe that flexible work is the future of work.  A successful remote or hybrid-remote workforce doesn't happen accidentally. Instead, they thrive through leadership's intentional and strategic approach to workforce planning. We can help your organization better understand your communications, operations, management, employee engagement, and culture to cultivate a workforce that thrives today through tomorrow and beyond.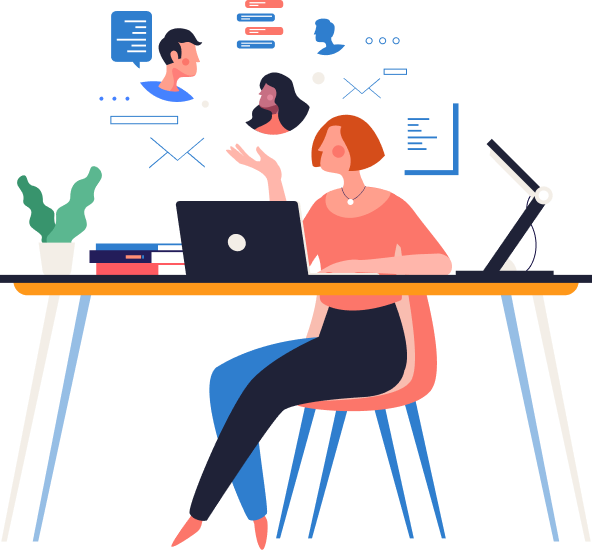 We prepare your team for performance-based work and reporting. Then, we train your leaders to be transparent, accountable and project focused.
A thorough evaluation is the key to launching a successful transition.
Remote and hybrid-remote work teams need to change the cadence of their communication, workflow around projects, and create or re-affirm operating protocols to successfully collaborate. In many cases, new work tools are necessary to help employees get their work done and allow for better accountability and intentional collaboration. The experts at Achurch Consulting can help ensure that your remote or hybrid workforce will understand those changes and incorporate the tools they need to work better together.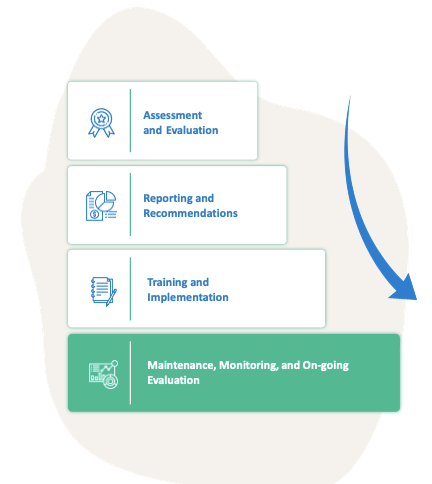 Helping you Optimize Your Communications, Management, Culture, and Employee Engagement
Our Remote Workforce Consulting services will help your workforce operate and communicate effectively in a hybrid or fully remote work environment. We can assess your staff, communications, operations, management, and culture to help you identify strengths and where there may be gaps. Based on our assessment, we make data-driven recommendations designed to increase the success of remote or hybrid workers who might be challenged working in a distributed work environment. In short, we help organizations institute effective, research-based methods to facilitate remote work.
Helping You Update Your Remote Work Policies and Operations
Transitioning a primarily in-person team to remote or hybrid-remote work is about more than just sending employees home with a laptop. Our policy analysis and operations review services examine what policies, procedures, and protocols need to be in place to support your team and protect your organization, while also providing the legal and data protection your organization and employees require.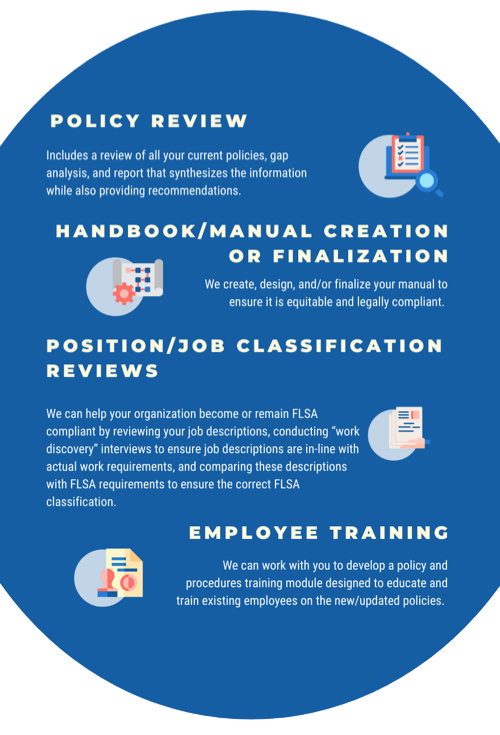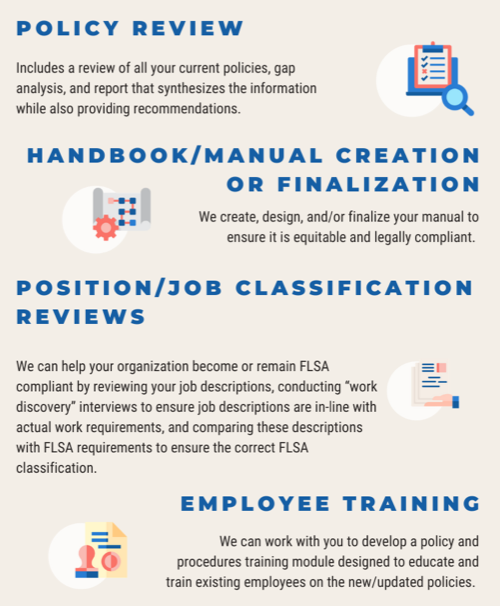 Optimize Your Remote Work Team's Strengths
To help you maximize the natural abilities of you and your teammates, we offer the CliftonStrengths assessment and certified coaching. Developed by Gallup, this assessment measures your innate talents and unlocks a deeper understanding of the way you (and your teammates) work. CliftonStrengths provides your team with a common language to better communicate and operate together - especially when you are miles apart. Taking the time to understand yourself and your teammates through each of your top 10 talents is a critical step toward improving your team's connection and cohesion when working in a remote or hybrid-remote environment. Individual, Department, and Full Staff coaching available. Learn more

Training and Support for a Remote Workforce
Our team will help you improve your organization's teamwork, communication, and morale by: Training your staff on best practices in virtual work habits, such as how to avoid distractions and understand the nuances of maintaining online relationships. Coaching leadership to be successful project leaders by mastering the art of transparent, performance-based management and how to establish a clear communication structure. Learn how we can successfully transform your workforce to work more effectively and efficiently virtually.